Procon Pump 101A100F11AA High Pressure 100 -250 PSI
Procon Pump 101A100F11AA High Pressure 100 -250 PSI
Your Price:
$135.95
(You save

$229.05

)
Shipping:
Calculated at checkout
---
Product Description
Procon 101A100F11AA
Brass Procon Pump -
High Pressure
100 -250 PSI,
Built in Filter and
Pressure Relief
By-Pass,
3/8" Pipe Fittings, Inlet/Outlet
Procon Pump Model #111A100F11AA250
100 Gallons per hour
100 PSI relief valve setting
Rotary Vane Procon pump
3/8" Ports
Relief Pressure Max 250 PSI
Brass Construction with Filter Strainer
External Relief Not Required
By-Pass
100 Mesh Filter
Max Temp 150 F
Built-In Relief Valve
303 Stainless Steel Shaft
Product Description
Series 1 Clamp-Mount 100 GPH Rotary Vane Pump
The Procon 101A100F11AA is a positive displacement Brass rotary vane pump.
This low-vibration pump boasts an integral inlet strainer with a
100-mesh
screen that
traps particles that can cause damage to the pump. The strainer has a removable cap
for periodic cleaning. This Procon Series 1 pump has a 100 GPH flow rate and a
pressure range from 151-250 PSI.
Dimensions: 3.56" x 3.49" x 3.86"
Details:
Rotary vane Style
Non-food grade
Series 1
Integral inlet strainer
Clamp-on mounting with .188" double flat drive
FDA grade nitrile elastomer
Standard clearances
Plastic high temperature bypass valve
Patented relief valve configuration
Specifications:
Body Material: Type 303 stainless steel or brass
Capacity: 100 GPH
Nominal Speed: 1725 RPM
Typical Horsepower Required: .25 to .50 HP
151 to 250 PSI pressure range
Rotation (viewed from nameplate): Clockwise
Dry Weight: approximately 2.5 lbs.
Self-Priming (water): 6 ft. Maximum Lift
Port Size: 3/8 NPT inlet and outlet
Applications:
Car wash
Welding
Reverse osmosis
Pesticide systems
Solar applications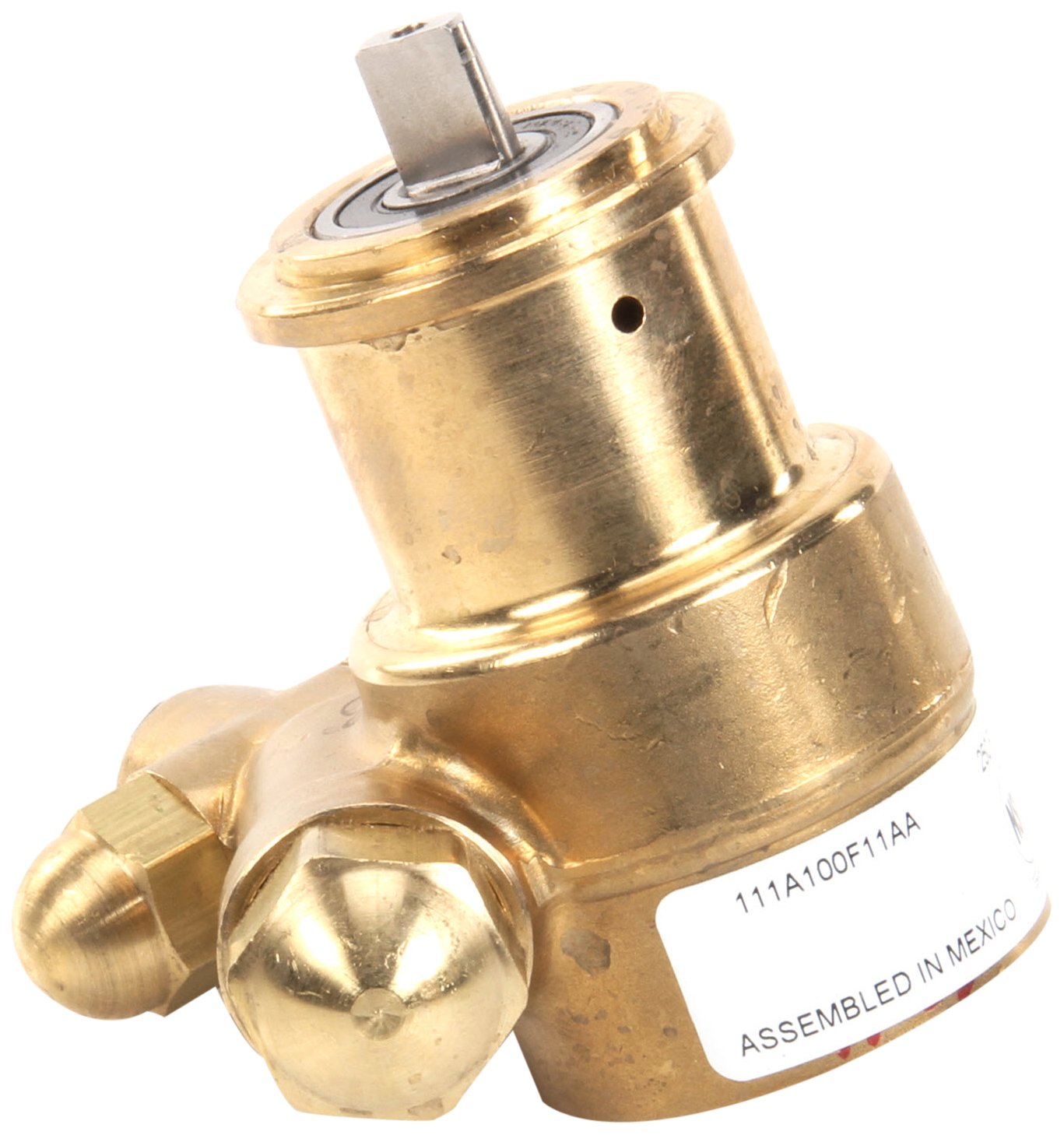 Find Similar Products by Category