Product Description
Centering Head - D206 Mathey
Magnetized
Pipe Centering
w/Punch & Multi-Tool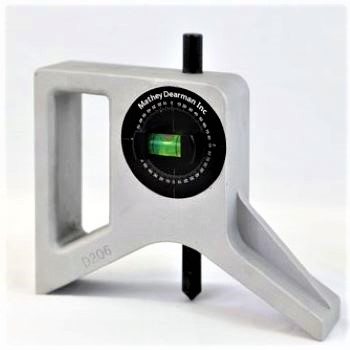 Features:
Magnetized Hold
Establish pipe centerline.
Locate points
Measure Slope
Dial Face is stamped in 2 1/2" increments.
Designed for use on cylindrical surfaces from 3" to 40" in diameter.
Centerline can be marked on both ends of the pipe.
Points can be marked at various degrees around the pipe.
Can be used to measure degrees of upward or downward slope of pipe or plate.
Product Videos
Custom Field
Product Reviews