Product Description
CK18-25-RSF Tig Torch Package
Water Cooled 400A w/ 25' Cable
Max Flo Cooling in Torch Head
Fail Safe Hose Connections
CK18-25-RSF CK Worldwide uses a unique Max Flo head assembly that provides
the largest water cooling jacket available in an 18 series torch and combines this with a quality cable assembly.
NOTE: this torch is equipped with a Rigid Head & SuperFlex w/Rubber Power Cable
INCREASED COOLING CAPACITY!

With the Max Flo construction design CK provides over 4 times
the cooling surface area for maximum heat transfer versus competitive torch heads! This is where it counts!
Cooler running torches means longer torch and consumable life.

Standard cable and hose hook up.

Fail-Safe hose fittings (no wire ties required).

Uses Standard Series 3 (

10Nxx Series

) Weldcraft, Linde, Miller, Lincoln style consumables.
AK-3 Accessory Kit is recommended for use with all CK18, TL18, CK26, TL26, CK210,
TL210, FL250, CK300 and TL300 Torches
CK18-25-RSF Torch Pkg. 350A w/ 25' Rubber Power Cable

.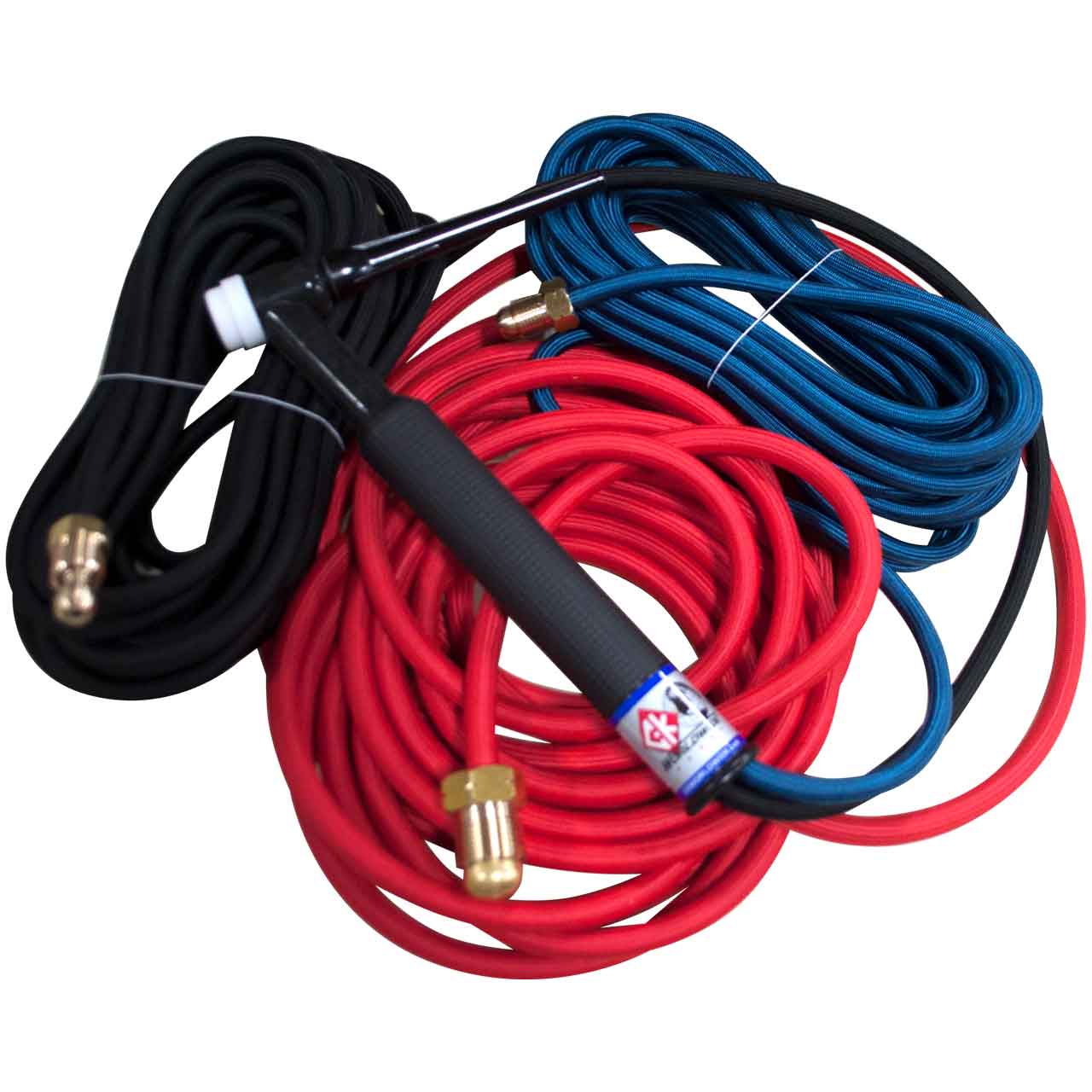 Protect your Torch and Accessories
Add to Order:

Torch Holder TIG MI-TTS-M Magnetic (ae-welding-industrial.com)
Product Videos
Custom Field
Product Reviews