Product Description
CK SL8-35M SafeLok Male Dinse Connector
For Air Cooled 26 Series Tig Torches
Gas Flows Through
CK SL8-35M SafeLoc Male Dinse 35 (1/2") with Gas Flow Thru - (CK26,TL26)
CK Worldwide Part # SL8-35M The CK Dinse 35M (1/2" 12.8mm) gas cooled
Safe-Loc cable connector system is an efficient and safe way to connect your TIG power cables.
All electrical connections are insulated with a rugged poly-resin clam shell. Many new inverter
TIG power supplies use a Dinse style connector replacing the old lug system.
For use with: Lincoln Invertec V160-T, Invertec V205-T, Precision TIG 225 (3/8" 9.5 mm),
Square wave TIG 175 series and Miller Syncrowave 180SD series and Syncrowave 200 series machines.
35M Dinse Style Lug Connector with Gas Flow Thru - Size: 1/2" For Use With: CK26, TL26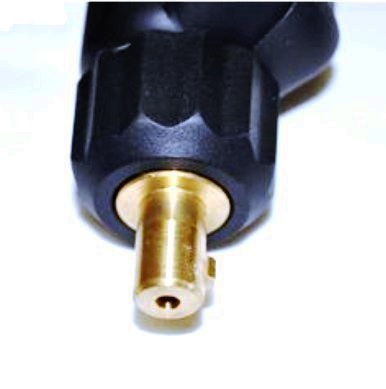 Product Videos
Custom Field
Product Reviews