Product Description
4020 Bernard T Gun, Tregaskiss Tough Gun
Style Mig welding gun, 400 amp
20' cable
includes contact tip and liner. Ready to weld.
Interchangeable with
Standard,
Non-Patented
OEM Tough Gun parts.
Direct connection for your wire feeder
Made in the USA by Masterweld
Rating:
400 Amp CO2 @ 100% Duty Cycle
300 Amp Mixed Gas @ 100% Duty Cycle
Wire Capacity .035″ (0.9 mm)- .062″ (1.6mm).
Note: use .035"(0.9mm) -.062"(1.6mm) wire with 20 and 25' Mig guns.
Bernard T Gun, Tregaskiss Tough Gun Style Mig welding gun ships
Tregaskiss Style Consumables Click Here : Mig Gun Parts Tregaskiss (ae-welding-industrial.com)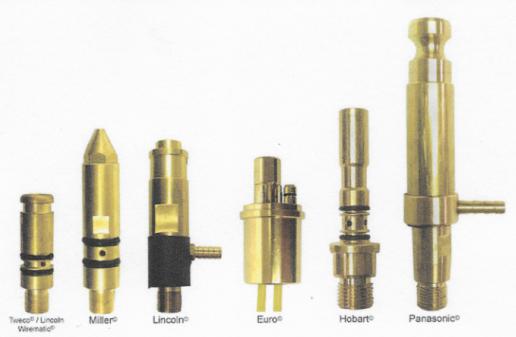 Product Videos
Custom Field
Product Reviews