Product Description
3816

MEGA V Block

Pipe Stand
2"- 84" Pipe - 20,000 lb. Capacity
Low Profile - No Height Adjustment
The B&B Mega Block offers a safe and tested pipe support platform when for
construction sites and pipeline installation. On many construction sites the pipeline
would either set directly on the
ground or
be wedged between two pieces of wood to restrict rotation.
The Mega Block pipe support platform accomplishes the same function, but in a safe,
engineered.
and 3rd party tested product. Each Mega Block has
forklift
slots and two lifting eyes for easy movement.
Features:
Solid steel construction allows for heavy-duty job-site use.
Forklift
and
eyebolts
allow easy lifting and movement.
Great way to safely store, fabricate, or stage pipe.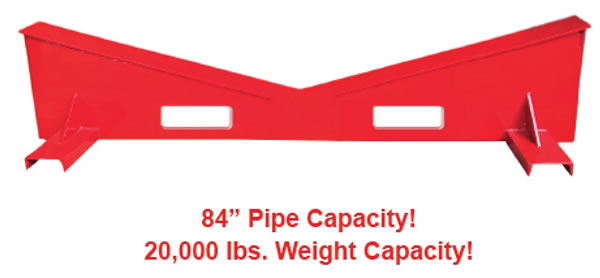 Product Videos
Custom Field
Product Reviews