831.0088 Binzel Air Motor Replacement 38mm Free Shipping
Your Price:
$599.95
(You save

$160.00

)
Availability:
"Free Shipping" to 48 States
---
Product Description
AE 831.0088 Air Motor
For Binzel
Nozzle Cleaning Stations
"FREE Shipping" to 48 States
AE 831.0088 Replaces standard OEM Abicore ® Binzel ® pneumatic motor
Use with the following Abicor Binzel Cleaning Stations:
TCS-FP
TCS-LC
TCS-PP
TCS-6
TCS-6PP
BRS-FP
BRS-CC
BRS-LC
Motors have spring loaded vanes, heavy duty stainless steel
output shaft (Threaded 3/8-24), double bearings to insure
rigidity and long life and precision planetary gear boxes.
100% Soft start even with low air pressure.
Reamer holder, spatter shield and reamer blade are sold separately.
Replacement for: AIR MOTOR BRS-FP P/N 831.0088 BINZEL
Binzel 831.0088 type Air Motor for Binzel cleaning stations.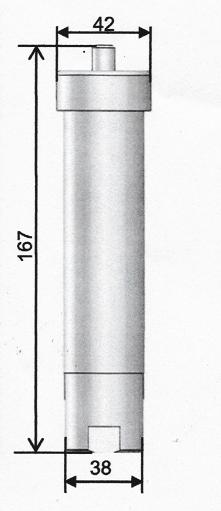 Find Similar Products by Category
Customers Who Viewed This Product Also Viewed