Product Description
CK D4GS532LD Gas Saver Kit 5/32"
with Pyrex Glass Cup, 4 Series, Large Diameter
• Save up to 40% of shield gas consumption
• Provides better gas coverage versus standard collet bodies
• Tungsten stick-out can be up to 6 times the electrode diameter
• Less expensive replacement parts than standard gas lenses
• Fits most standard silicone rubber insulated torch bodies

The Large Diameter Pyrex Glass Gas Saver is ideal for titanium tubing.
The High temperature Alumina Cup directs a uniform gas flow
pattern.
over a very large surface area. Features the largest diffusion screen
available.
on the marke
t and allows you to weld titanium at low amps without a trailing shield.
Package of 1
Series: 4 Series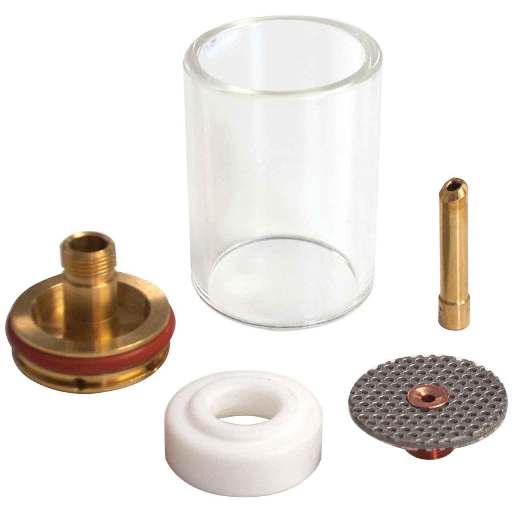 Product Videos
Custom Field
Product Reviews