ER5356 Aluminum Welding Wire ER 5356 16 lb. Spool Free Shipping
Availability:
And You Get "Free Shipping to 48 States"
---
Product Description
ER5356 Aluminum Welding Wire
16 lb. Spool - Confirms to AWS A5.10 5356
"FREE Shipping to 48 States"
Special Pricing While Supplies Last
We Currently are Overstocked with this Aluminum Welding Wire.
Take Advantage of Special Pricing and FREE Shipping!
Aluminum welding wire is designed for use with aluminum surfaces.
It functions best when used on clean, prepared surfaces.
Use with argon shielding gas. DC reverse polarity.
ER5356, is a 5% magnesium aluminum wire
used for welding base metals
5050, 5052, 5083, 5356, 5454 and 5462.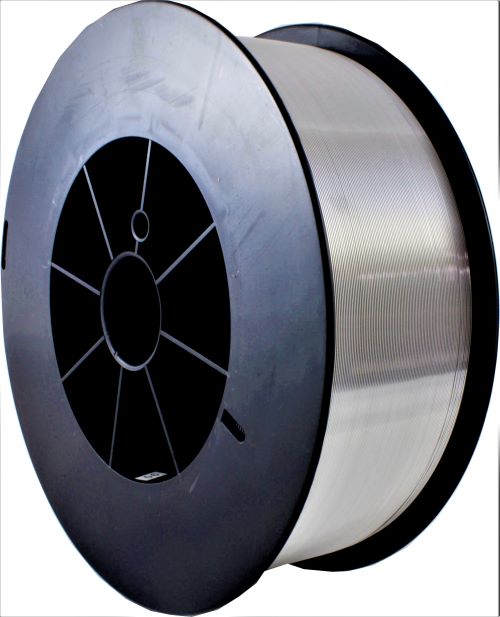 Specifications:
Inweld 5356 is a 5% magnesium alloyed aluminum welding wire. A great general purpose filler alloy,
designed for the welding of 5XXX series alloys, when 40 KSI tensile strength is not required.
Excellent color match after anodizing. Inweld 5356 offers much netter corrosion resistance when
exposed to salt water. Average tensile strength as welded is 28,000 psi.
5356 Data Sheet (inweldcorporation.com)
Find Similar Products by Category
Customers Who Viewed This Product Also Viewed